Stress Free Selling
From start to finish, I will assist you in every aspect of your home sale to ensure that you achieve your desired goals.
SELLING YOUR HOME IN
ORANGE COUNTY
Orange County offers more than just iconic beaches and sunny weather; it presents a unique blend of upscale urban living with a touch of coastal charm. As the local real estate market continues to thrive, there's never been a better time to capitalize on your property's value. Work with Gabriel Macedo to help you navigate the selling process effortlessly and get you the best return on your investment.
GET YOUR FREE HOME VALUATION NOW
I want to sell & upsize into a bigger home!
If you're seriously considering upsizing, it's important that you're well informed as to what the process involves. In this guide we dive into a few important things to consider before deciding to upsize into a new home.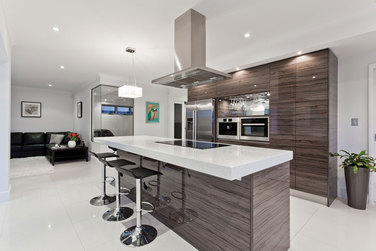 How to upsize into a bigger home
Free Seller's Guide
Comprehensive Real Estate
Seller's Guide
PRICING IT RIGHT
In the intricate dance of real estate, pricing your home correctly is the first and arguably most critical step. When working with you to price your property, Gabriel will analyze local trends, evaluate comparable homes, and highlight your property's unique characteristics, including green features that will make your home stand out. With Gabriel's guidance, you can be confident that your property isn't just another listing, but a competitively priced gem that attracts genuine interest and offers.
ELEVATE YOUR HOME'S APPEAL
Presentation is pivotal in the realm of real estate. With a keen eye for detail and expertise in green and luxury homes, Gabriel comprehends the aesthetics and features that today's buyers seek. From offering decluttering advice to highlighting energy-efficient elements, Gabriel's insights can distinctively set your property apart in the market.
MAXIMIZING LOCAL EXPOSURE
In Orange County's competitive real estate landscape, visibility is essential. Gabriel employs a tailored marketing approach, prioritizing local exposure through digital strategies, targeted direct mail, engaging social media campaigns, and thoughtfully hosted open houses. Tapping into a vast network of potential buyers with an interest in the region, he ensures your home stands out and sells at the right price.
Let's Work Together
I would love to get to know more about you and your needs! Feel free to use any of the options here to get in contact with me!