Stress Free Buying
Work with a trusted real estate agent to ensure a simplified and enjoyable home-buying journey.
READY TO FIND YOUR NEXT HOME?
In the vast landscape of Orange County real estate, finding the perfect home can be a challenge. Yet, with Gabriel Macedo's commitment to understanding your needs and personalized approach, the journey becomes not just simpler, but truly enjoyable. He prioritizes your vision and ensures that every property visit aligns with what you're seeking.
KICKSTART YOUR SEARCH TODAY
Subscribe with your email to receive handpicked listings that match your criteria.
FIRST STEPS TO HOMEOWNERSHIP
Embarking on the journey to buy a home is exciting, but knowing where to start is crucial. Begin with assessing your financial readiness, understanding your budget, and securing mortgage pre-approval. Next, outline your desired home features and preferred neighborhoods. With these foundational steps, you'll be well-equipped to navigate the real estate market with clarity and confidence.
YOUR HOME-BUYING JOURNEY, SIMPLIFIED
Purchasing a home can often feel overwhelming. From determining your budget to navigating the myriad of documents, it's essential to have a reliable real estate agent guiding you every step of the way. With Gabriel, you're not merely exploring properties; you're teaming up with a partner committed to making your home dreams come true. Whether pinpointing homes that align with your vision or managing negotiations and paperwork, Gabriel is with you from the initial search to the joyous moment you receive the keys to your new home.
Explore The Latest Market Trends
Find out everything you need to know about our local home sales, schools, businesses, and more.
I want to learn how to buy like a pro!
If you're in the market for a new home, check out these 11 tips on how to find the best possible real estate deals in your area.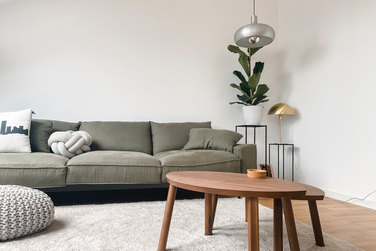 how to buy like a pro
Free Buyer's Guide
Comprehensive Real Estate
Buyer's Guide
Mortgage Calculator
Estimate your monthly payment and see how much house you can afford.
Let's Work Together
I would love to get to know more about you and your needs! Feel free to use any of the options here to get in contact with me!